I'm as close to obsessed with this iPhone as I've been for any iPhone in a long time. The silver iPhone 14 Pro, in particular, is stunning. The camera bump is huge and produces amazing photos. The always-on display is handy for keeping you in the loop for what's going on. And the Dynamic Island provides some fun new ways to interact with iOS 16.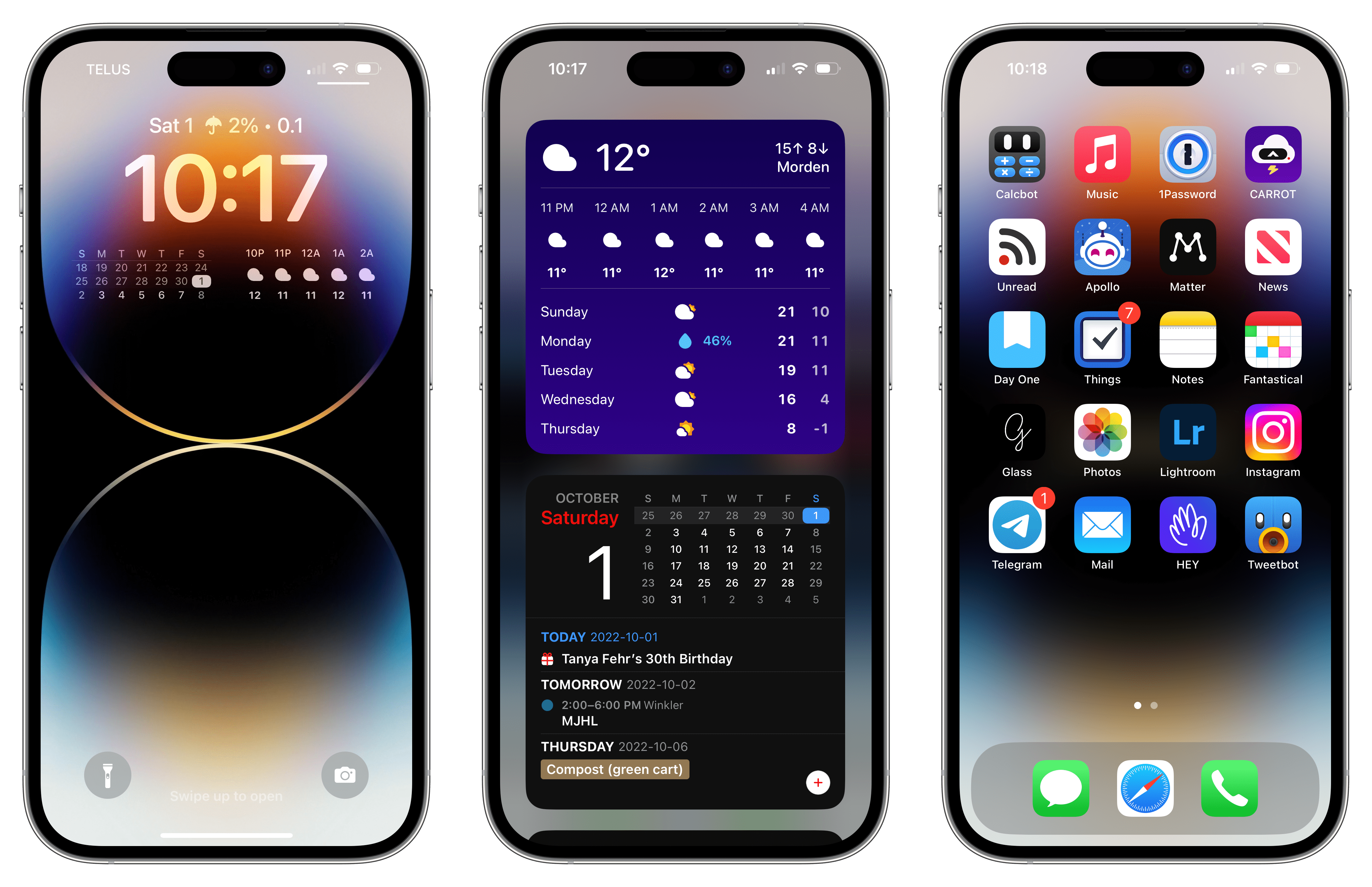 Here's a quick look at my home and lock screens. I've removed all widgets from my home screen in favour of putting them into the Today Widget view section. I don't see them as often here, but it allows for more apps on the home screen. I'm not sure if I prefer this or not.
This is the first time where sharing your lock screen actually makes sense. On my lock screen, I have a Fantastical three-week calendar widget, a five-hour CARROT Weather forecast, and up in the top date bar, I have an extra CARROT Weather widget for notifying me of precipitation. Precipitation carries a whole new meaning for me after this spring's flooding, so I now keep a very close eye on what's falling from the sky.
I recognize a few of the pieces of information here are duplicative. I really like the way the Fantastical three-week calendar looks, though it doesn't provide any context for the next event on my calendar. I tried this in the date bar thingy up top, but ran into a funny bug where the event was just a bar.
All in all, I'm really happy with this iPhone. It looks great, feels great, takes great photos, and provides a new type of utility I've not experienced in an iPhone before in the always-on display.