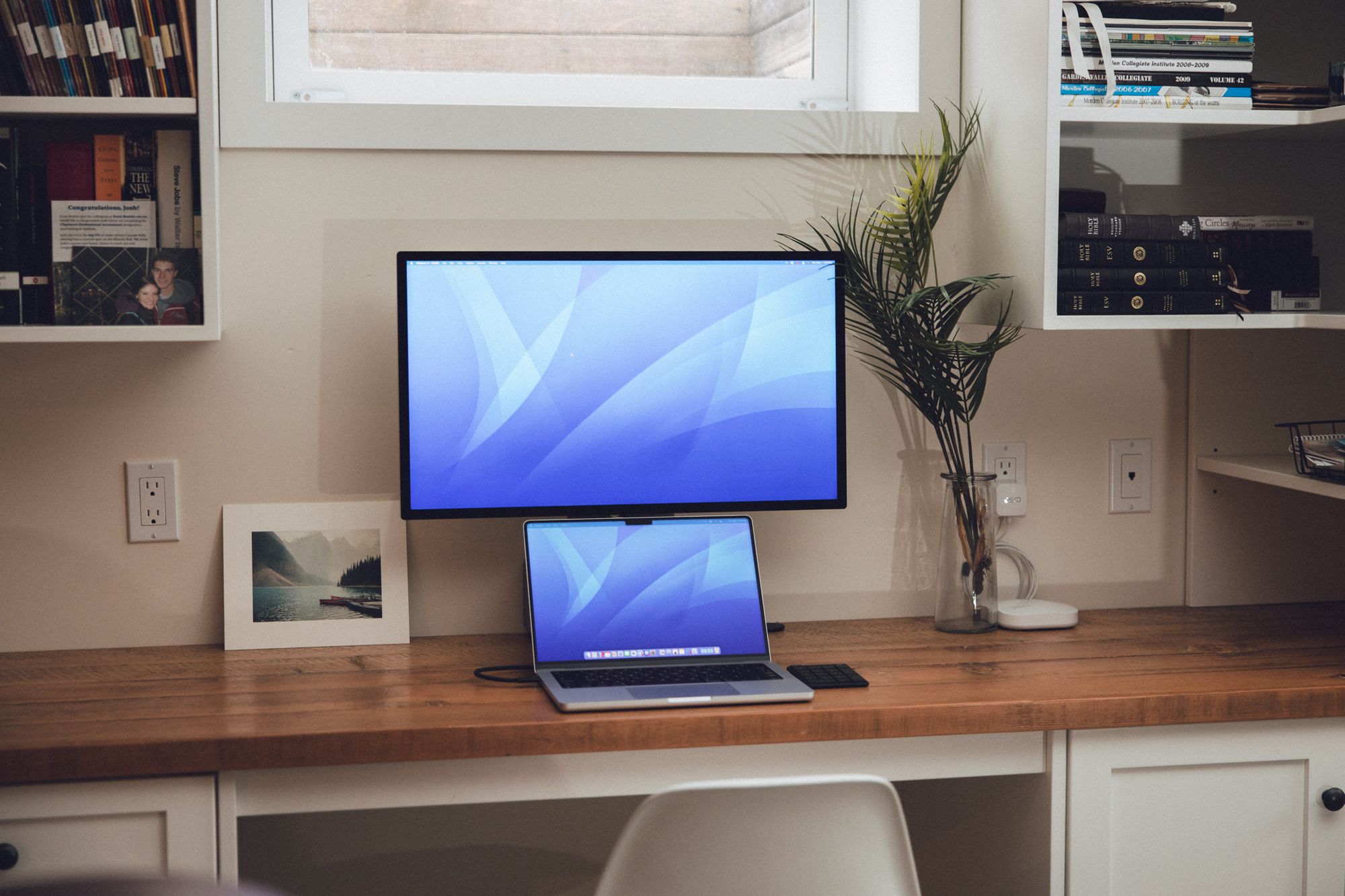 I recently tweeted a tongue-in-cheek comment about the photographer over on The Sweet Setup. It was surely meant to crack a joke at myself, but at least one of the comments didn't take it as such:
@joshuaginter Most of the time when I see a photo from this group, I think they're unwittingly saying: "We make so much money, look at all the expensive accessories we have!" 👨‍💻 🖥 🖥 📱 🎧 ⌨️ 🎤
Ouch.
I don't think it's ever been about "I make so much money" as it is "We literally write about cool Mac setups". And, well, cool Mac setups often need some of the latest and greatest devices.
There was almost zero chance I wouldn't pick up the Apple Studio Display at some point in time. It's snazzy. It's full of functionality. And it's Apple — Apple products just work so well with other Apple products.
What took me awhile was determining the specs I wanted. Initially, the height-adjustable stand seemed like a no-brainer and there was little chance the nano texture display would provide any meaningful value to my setup.
But after realizing the height-adjustable stand is a $400 one-time set-it-and-forget-it height choice, I knew the upgraded stand wasn't a good idea. And the nano texture's ability to cut down on glare drives right up my alley to eliminate glare when shooting photos of the display.
The result was an Apple Studio Display with tilt-adjustable stand and nano texture finish.
I couldn't be happier, so far.
I'll get into more detail one day. For now, here's how I have my home office setup.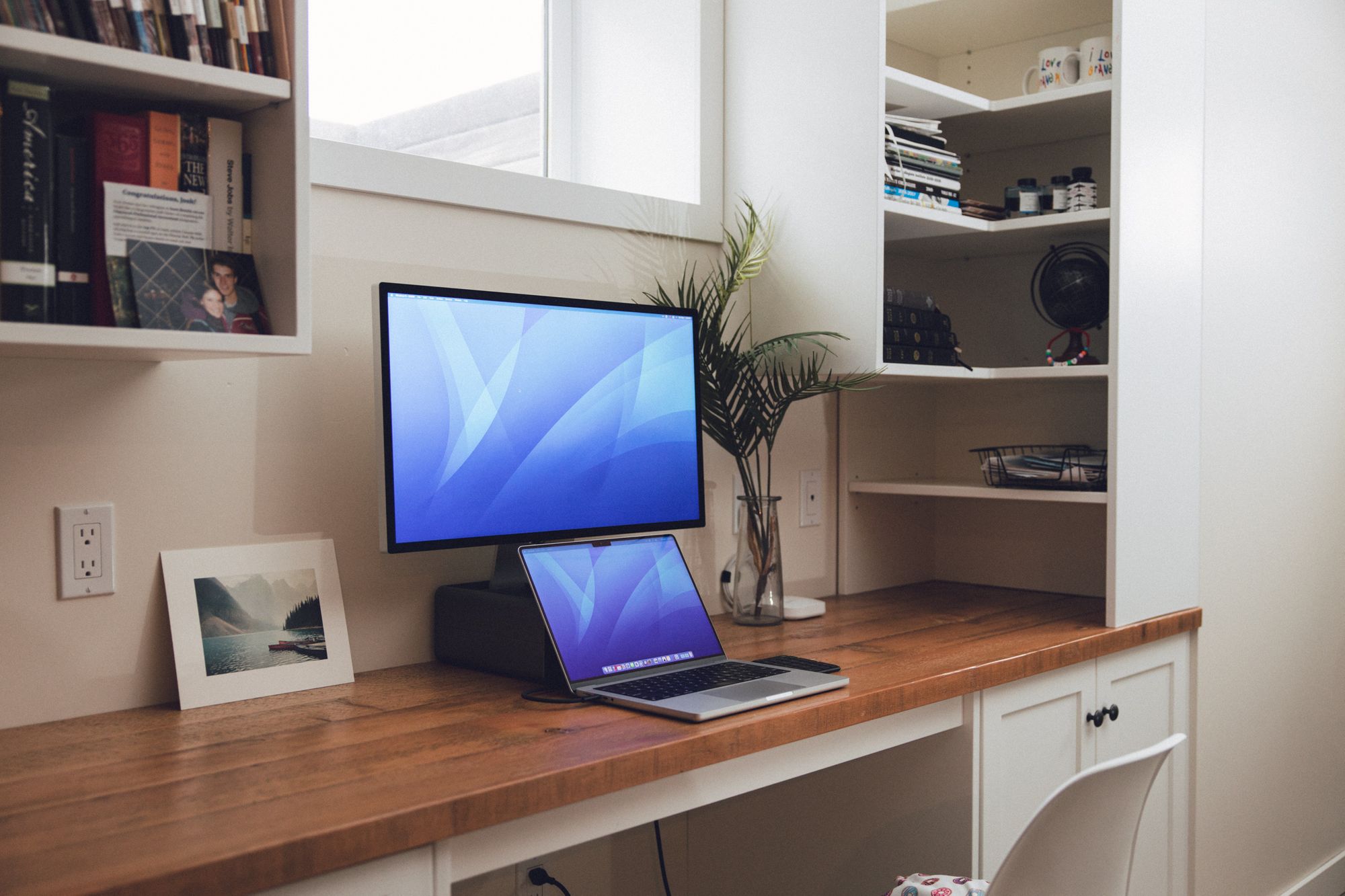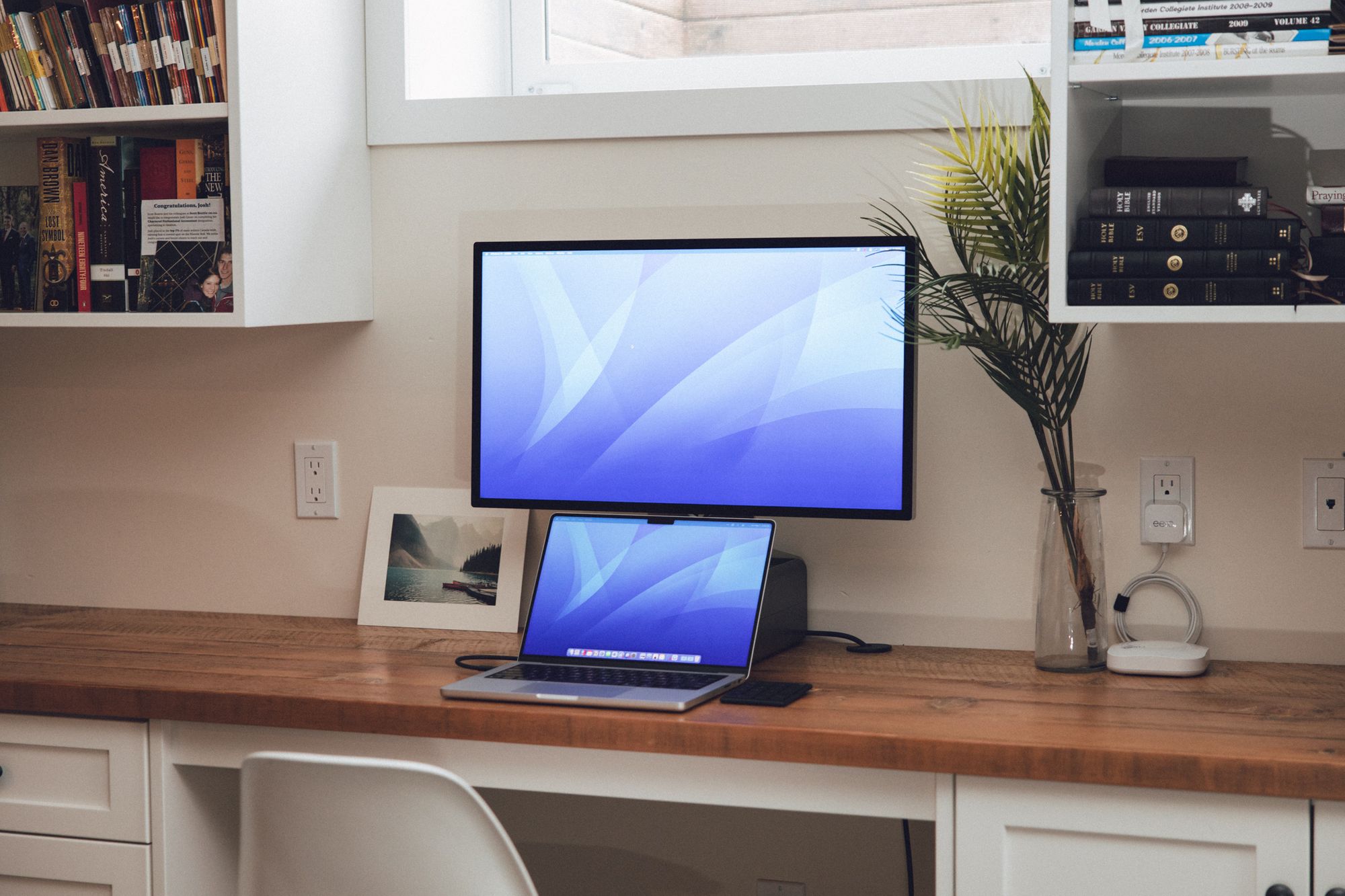 The Studio Display is sitting in a Twelve South HiRise Pro stand I had from my old iMac days. It's connected via a single Thunderbolt 4 cable (more on this cable in the future; the Studio Display is more cable-fussy than others are leading to believe) to the 14-inch M1 Pro MacBook Pro. And beside the MacBook Pro is an external Microsoft Number Pad.
That's it. Easy peasy.
I have numerous keyboards in the house which I enjoy using from time to time. But I can't seem to shake the everyday-edness of this built-in MacBook Pro keyboard — it's the best laptop keyboard I've ever used and it has increasingly felt like "home base" whenever I come back to it. The external Microsoft Number Pad just ensures I can continue to have number pad functionality while enabling use of this built-in MacBook Pro keyboard.
I'll provide additional insight into the Apple Studio Display in the near future. For now, I'll say the Apple Studio Display is one of my favourite Apple products in recent years, and I am so happy it will stay on my desk for years to come.