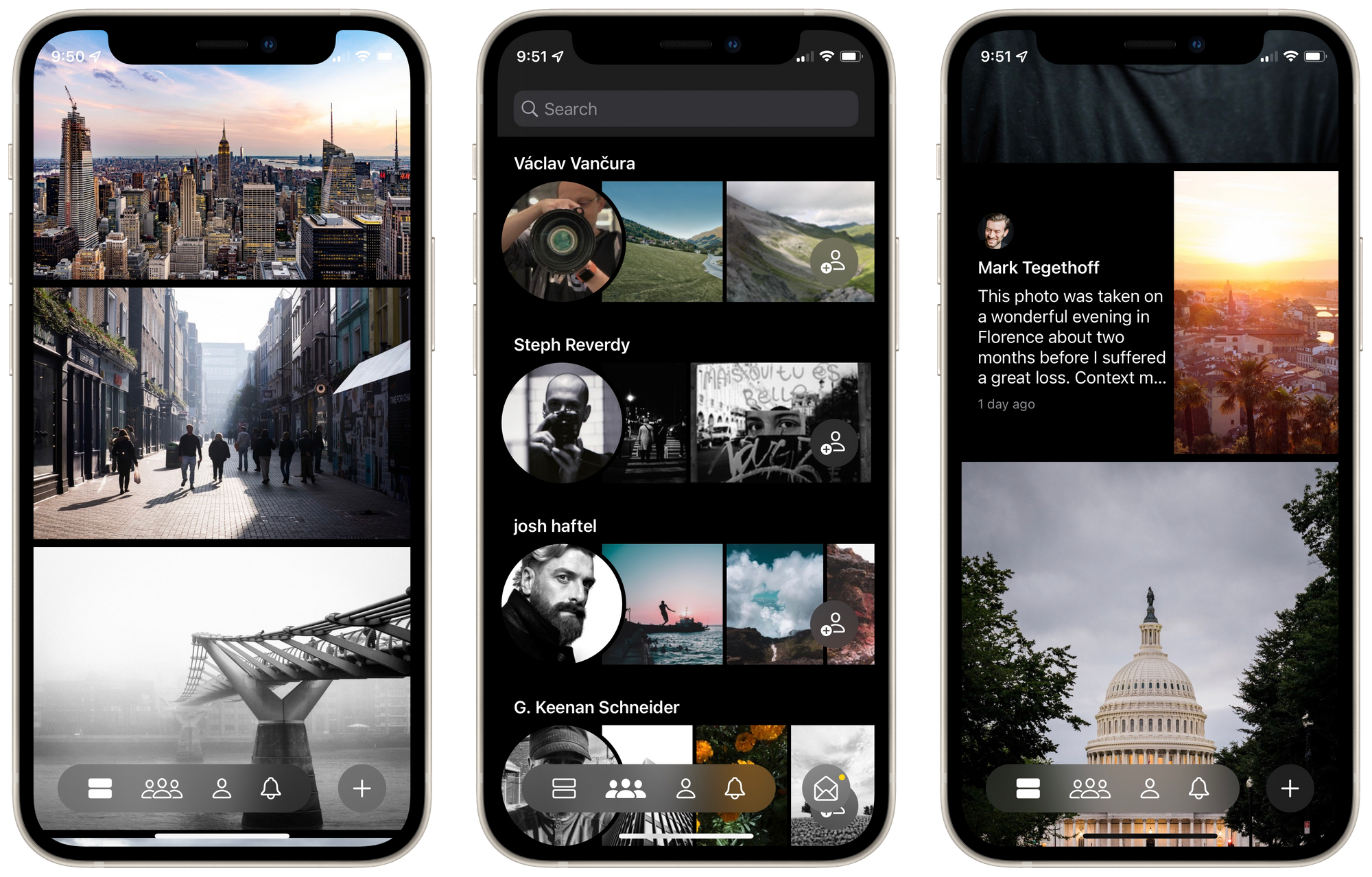 Let's go with it — I'm smitten with Glass, the new, subscription-based photography social network. (What else would I be smitten with?) The app is beautiful, simple, ad-free, and full of the most amazing photography I have seen in a long, long time.
I imagine this is because everyone has returned to their "Favourites" Lightroom or Photos album and scrolled to the photo with five stars for early sharing. (That's what I did. Riomaggiore! What else?)
I'm not complaining one bit. Given how many photographs we all shoot these days, I bet there are more than a few five star photographs in everyone's libraries. It'll take some time to work through those.
Perhaps Glass's design is the reason for why these photos stand out so well. Photos are huge and front and center for everyone to see. There are no words anywhere. No likes, no comments, no hearts or faves. Just photos. You can slide a photo to the right to reveal the photographer's caption, or you can slide the photo to the left to report a photo.
I get why Glass doesn't have likes. It really forces you to hone in on a thoughtful comment. But man — sometimes I just want to tell someone I enjoyed their artistry without having to articulate some sort of poem. For those times, I've found leaving a heart emoji has worked. I hope that doesn't insult anyone.
Glass is subscription-based. You're either going to love that or you're going to hate it. Subscriptions are a death by a thousand cuts and it takes every bone in my body not to subscribe to all the apps. At $6/month CAD or $37/year CAD, it's not the most expensive subscription ever. And honestly, that $37 subscription may well save you from impulse-buying some garbage product you discovered via an Instagram advertisement.
Look at the $37 as some sort of personal finance investment.
Finally, I love the inclusion of metadata for each photo. This screams "Photog", for sure. But it's less about the camera and more about the focal length, the aperture, the ISO, and the shutter speed. By studying a photo's composition and metadata, you can better understand how the photographer captured the moment. Simple.
All in all, Glass is my favourite new iPhone app in a long, long time. It's super "slow" right now — not "slow", as in the app sucks, but "slow" as in it doesn't algorithmically provide new content for you every time you open the app. Instead, one new photo seems to pop up every hour or two, ensuring a slow, calm experience.
Now, if only they'd do an iPad app. With the heavy focus on metadata and photography, the iPad feels like a natural way to share photos on Glass.
Maybe Instagram would take the hint. (Ha! Get out of town.)
(I'm @josh-ginter if you want to check it out. And if you need an invite, I still have a couple.)