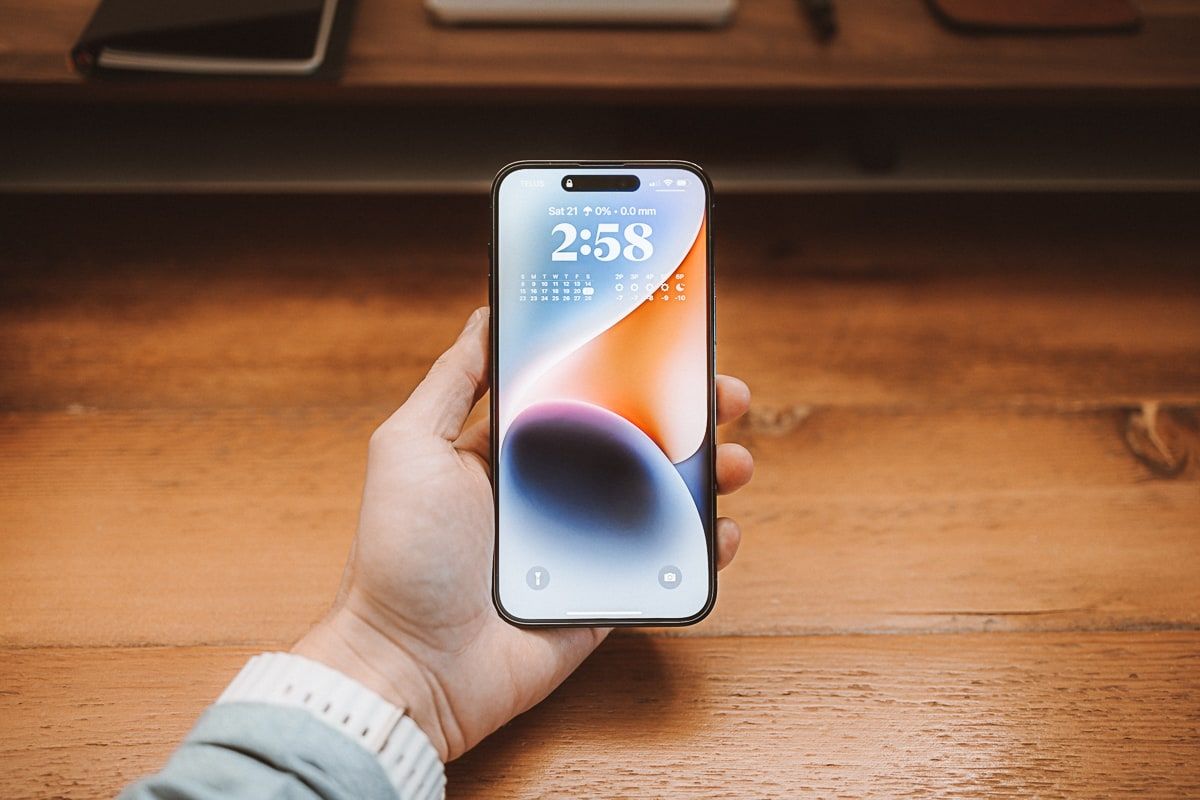 It's been a few years, but I've returned to the Plus Club. I think the last maximum-sized iPhone I used was the iPhone XS Max. It's sort of one of those "prodigal son" stories — "I was lost, but now I'm found" sort of thing. In the meantime, I used the iPhone 11 Pro, jumped off a cliff with the iPhone 12 mini (though I tested the iPhone 12 Pro), returned to form with the iPhone 13 Pro, and spent the last four or five months on a dynamic island with the iPhone 14 Pro.
Over the course of that time, I continually put a lot of weight on "carry-ability". I never wanted carrying my iPhone to be a pain.
I also put great emphasis on one-handed use — something about holding a baby and using a phone at the same time, or something like that.
Either I was wrong or times have changed. I think the latter. But I've quickly returned to form with the iPhone 14 Pro Max. The bigger keyboard, more information on each page, the better (though surprisingly disappointing) battery life — all are elements I hadn't realized how much I was missing for a number of years.
There is only one circumstance where I miss the smaller-sized iPhones: photography. It's a pain in the neck whipping out a Pro Max-sized iPhone from a coat pocket or a bag pocket to snap a quick photo. The Pro Max's size alone makes it the poorest Pro-level iPhone for photography (I say "Pro-level iPhone" because I spent a year with the iPhone 12 mini and I genuinely missed having that third camera each and every day. All Pro-level iPhones are better for photography than the smallest iPhone.)
On the flip side of this, editing photos on the larger Pro Max display is quite enjoyable. I still tend to do a lot of photo editing on the iPad Pro, as the combination of the Apple Pencil and big, inviting display make for a truly excellent photo-editing experience. Where before I would use the iPhone in a pinch to quickly edit photos for Glass, I now tend to do regular editing on the Pro Max iPhone when I'm bored and looking for something to do.
Of course, the larger iPhone brings back the larger keyboard for my workflow, unlocking new ways to respond to messages and emails throughout the day. For the most part over the last four or five years, my iPhone has only been a notification-delivery mechanism for email. I would never respond to an email on the iPhone. I'd read something, mark it as unread to be addressed later when I was at my Mac, and that was it. The Pro Max's larger, more comfortable keyboard means I can bang out responses a little quicker and hone in some of my more focused Mac-time to truly productive work rather than email responding. I like this addition to my work life, no doubt.
My last first impression anecdote: battery life on this Pro Max is truly disappointing. For years, I read about stories of folks' Pro Max iPhones lasting 2 or 3 days between charges. I ran across numerous jealousy-inducing tweets suggesting someone worked 10 hours on their iPhone Pro Max only to have 50% of the battery remaining for the next day.
Either they were all lying or the iPhone 14 Pro Max's battery is considerably worse than its predecessors. I have put the Pro Max to the test on a weekend day where I'd spend more time on my iPhone away from a charger. Where the equally new iPhone 14 Pro may end the day with 15% or 20% on the battery, the iPhone 14 Pro Max ended the day with 30%. Final minus initial over initial says this is a 50% improvement, this isn't exactly mind blowing either.
I'm looking forward to the summer when I tend to have less coat pockets for carrying large items to give the iPhone 14 Pro Max a true review. I suspect I'll still be happy — with an Apple Watch Ultra on my wrist handling notifications, I think the iPhone 14 Pro Max will continue to do what it's doing right now: typing, photo editing, and nearly all-day work.