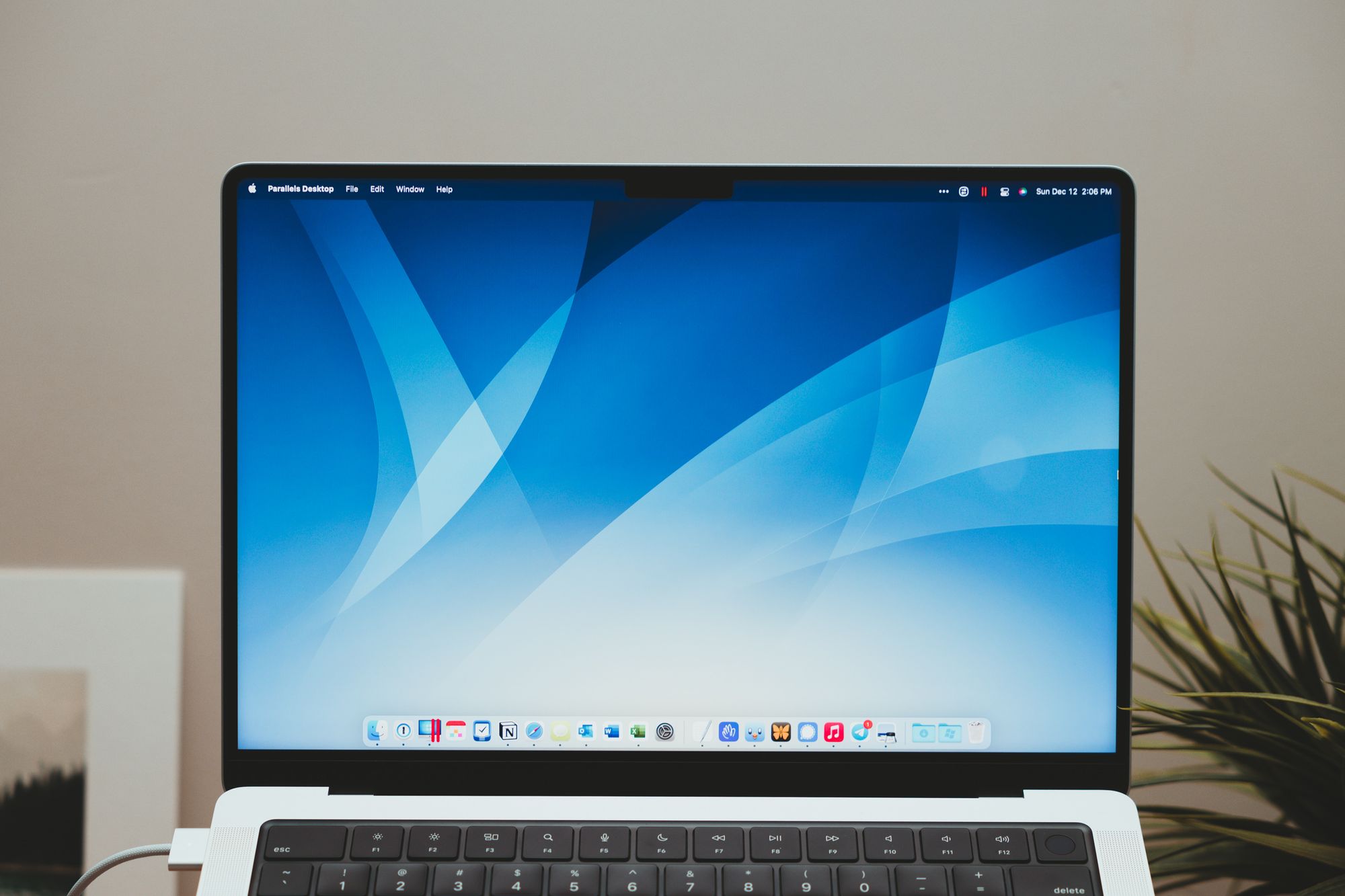 You've heard the common quote already — that if this display were the only thing Apple updated in the 2021 MacBook Pro, it would be worth the upgrade on its own. This is true, of course. This display is the best display I've ever used. It'll be the best display you've ever used. It's probably the best display everyone has ever used, unless they've experienced a perfectly colour-accurate $20,000+ studio monitor that only the most skilled people can appreciate.
I don't include the Pro Display XDR in that comment. The Pro Display XDR doesn't have ProMotion, which, though poorly utilized at this point, puts this 14-inch XDR display ahead of every other display in Apple's pack.
This 14-inch XDR display is so good. Seriously.
The display is the first impression. You open the lid after unwrapping the box — now automatic, without the need for a power button push — and the display springs to life.
I had a terse-speaking colleague looking over my shoulder as I unboxed the MacBook Pro. I looked at him, said "Watch this!", opened the lid, and the computer fired up.
He took one look at the display.
His simple response was "Oh."
Eyebrows raised. The corner of his lips raised.
Yeah, he was impressed. He's a firm PC guy.
Two specific comments need to be made before I'm done today.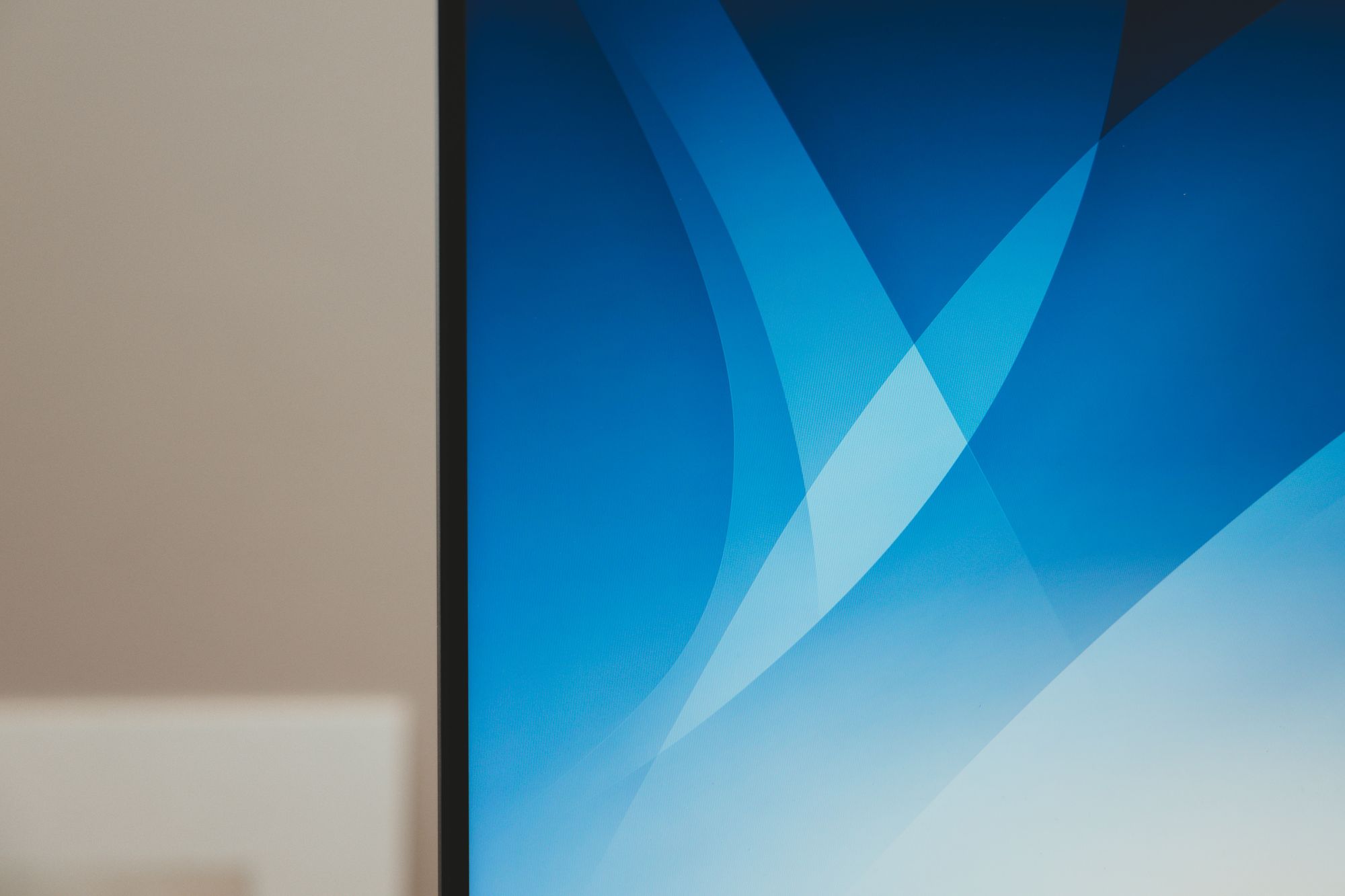 First, this 14-inch MacBook Pro's display runs true "retina" resolution. This is the first display in years which runs at a true 2x resolution, filling the screen with the sharpest text, the most refined windows, and the most stunning clarity.
I plug this MacBook Pro into two 4K LG UltraFine Displays each day. Those run true retina resolution at a piddly 3840 x 2160, severely hampering your true screen real estate.
I run those displays in a scaled resolution. I don't have to run the MacBook Pro in a scaled resolution.
On the negative side, I'm still not a fan this display's general brightness. The display can run at 1600 nits peak brightness when showcasing HDR content (HDR content jumps right off the screen; whites are bright, blacks are dark, and all colours are simply stunning), but it only runs at 500 nit brightness in general use. Five hundred nits is nice and bright, generally. But the light in my office is bright enough that I find myself looking to increase display brightness only to discover the display is already at full brightness.
Here are a few other observations thus far:
You can change the display profile from "Apple XDR Display (P3 - 1600 nits)" to any number of profiles designed for specific purposes. On the off chance I edit a photo on this MacBook Pro, I find myself inside "Photography (P3-D65)". This profile turns off Night Mode and True Tone and locks display brightness. It probably colour coordinates a few other settings as well. I love the ability to quickly jump into a display profile for editing photos.
It's a small thing, but I love the rounded top display corners. The rounding is so gentle, so inviting. It fits into the wide world of iPads and iPhones. And it maximizes every bit of screen real estate this lid can hold. I love those rounded corners.
ProMotion is here, somewhere, but it's hard to find. You'll see it when throwing your mouse pointer across the screen or scrolling text in certain apps, but it's not everywhere yet. ProMotion, to me, has been less noticeable on the Mac than it has been on the iPhone. It's a "Woah!" feature on the iPhone. It will be a "Woah!" feature on the Mac eventually.
---
At the accounting office, I have two 24-inch LG UltraFine Displays centered on my desk and I place this MacBook Pro below and in between those displays. It's astounding how much better the MacBook Pro's display is when compared directly to those UltraFines.
I generally choose to work with the MacBook Pro lid open while connected to those two displays. Though this may seem obvious, I challenge you to find an accountant that doesn't work with a number pad.
They're few and far between.
The singular reason I choose to work this way for most hours of the day is because of the MacBook Pro's XDR display. This display is the cream of Apple's crop and ranks almost at the top of my favourite features on this new 2021 MacBook Pro.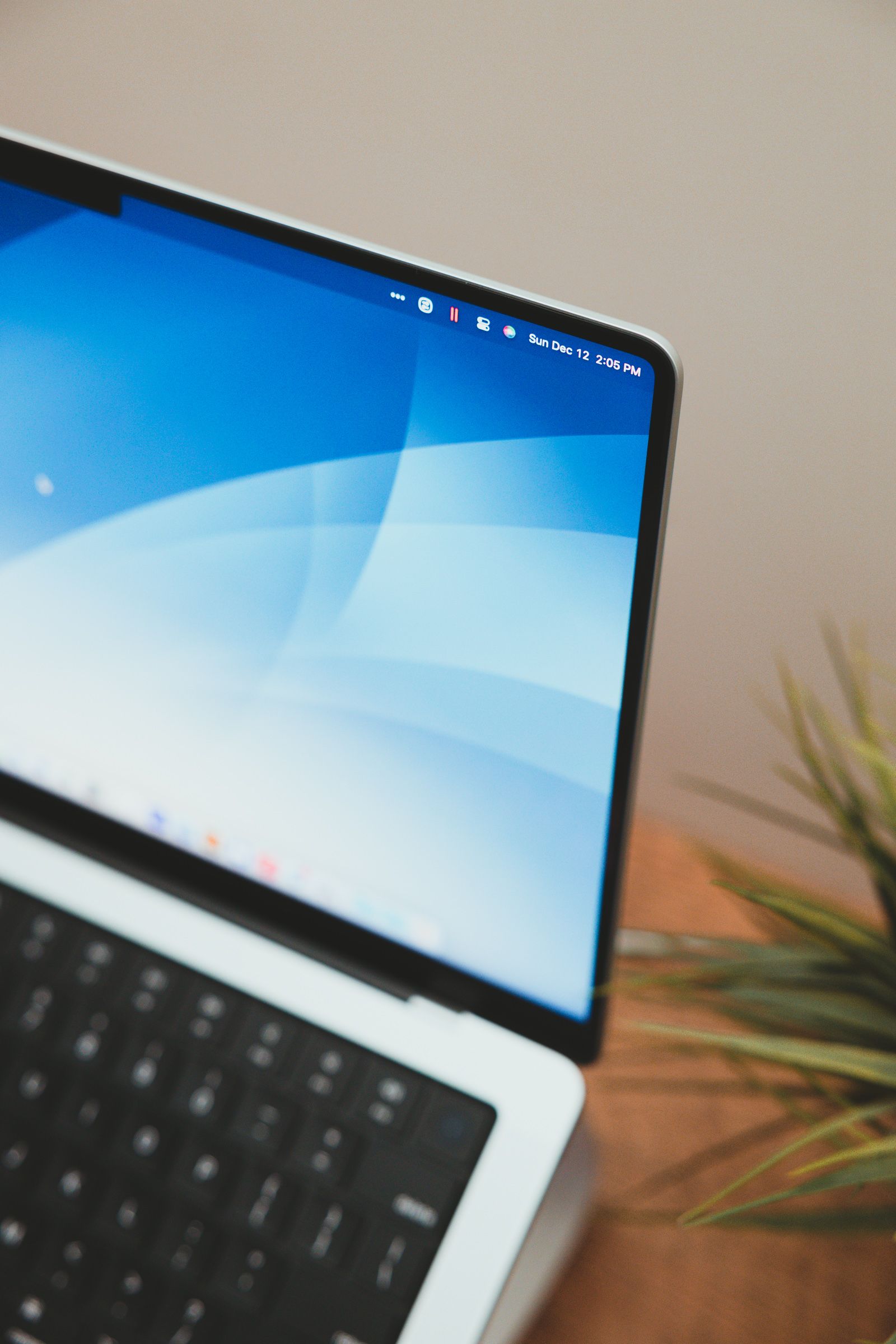 It's so good that I've almost moved my photo editing habits over to the MacBook Pro. Quick, simple edits now happen on the MacBook Pro. Longer, more specific edits still happen with Apple Pencil and iPad.
The transition of quick, simple edits to the MacBook Pro is a serious testament to this display. iPad as photo editing machine may be the most entrenched device usage I have.