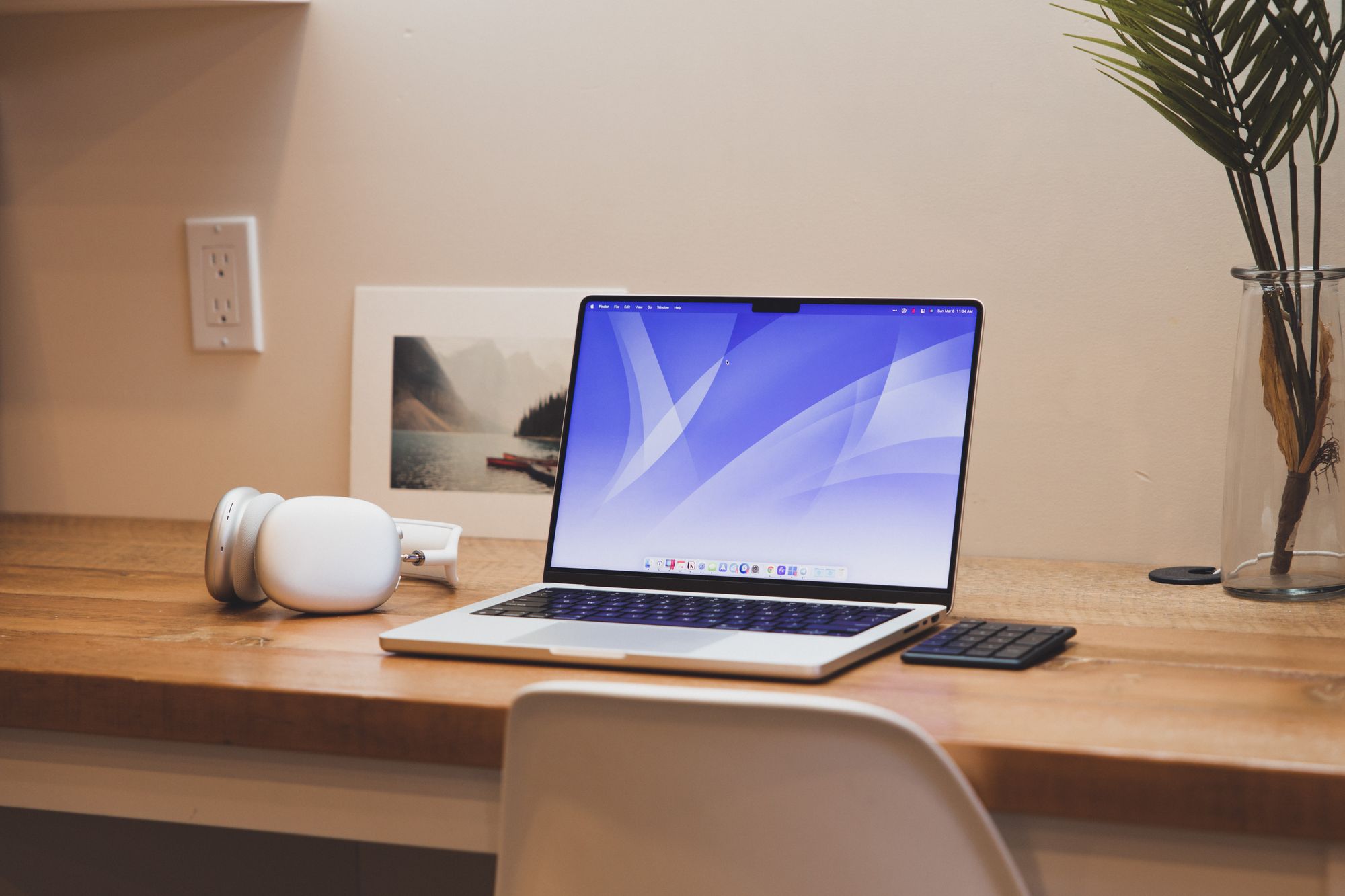 I really liked this question posed by Nick Heer:
This is a good and wide-ranging interview that dances around a question I have been thinking about for a while now: what capabilities do high-performance products like these unlock for a creative professional? It is great to see how much faster they are at compiling applications or rendering video, but I wonder what new things people will attempt on machines like these which may have been too daunting before.
From a purely rational sense, do the latest Macs — and I'll include the M1 Pro and M1 Max MacBook Pros in this — actually allow creative professionals to do new things?
I'm not a creative professional. I have a creative side-hobby hustle gig thingy, but I'm not a creative professional. Creatively, the Mac hasn't enabled anything new for me in years. The last "new" workflow for me was the introduction of the Apple Pencil to Adobe Lightroom.
However, the Mac has created new workflows in my professional life. Before the 14-inch MacBook Pro, I could not:
Message friends and clients on iMessage, Telegram, Signal, and WhatsApp from my work computer.
Time-block each day using my personal and work calendars.
Complete tax returns from the comfort of my home.
Utilize native Microsoft Excel functionality and keyboard shortcuts on the Mac.
Publish to my personal blog from my work computer.
Edit photos from my work computer.
Complete tax returns locally without bringing the computer to a standstill.
Connect to two external displays.
Individually, I could do each of these tasks from one of the three computers I owned: a Lenovo ThinkPad, a 27-inch iMac, and an iPad Pro.
But now, with the 14-inch MacBook Pro, I can do all of the above from the comfort of one single device.
My iPad usage has significantly dropped — I now use the iPad to read the news in the evening and to edit photos. I'll write the occasional blog post (like this one) because it's still a joy to write in the one-app-at-a-time iPad environment, but this is rare.
I barely touch my iPhone. I use the iPhone to watch some videos before going to bed, to peruse social networks, and to take phone calls.
The MacBook Pro has unlocked every bit of computing potential I could have imagined and relegated my other devices to the sideline.
I can now message and email colleagues and clients from the same device I complete their tax work on, ensuring I don't have to wait for files to sync between computers.
I can spread across three displays with ample screen real estate, allowing for better transferability of information.
I can use apps like Alfred to jump in and out of files and folders faster than anyone in my line of work has ever seen.
I can jump into Adobe Lightroom, edit a photo and send it off to WordPress from my work laptop.
I can even plug into an external monitor with an HDMI port when we work on-site at a client's office.
I guess it's easy to call this hyperbole, but the MacBook Pro has been career-changing. I get more work done than ever before. I get it done faster than ever before. And I'm getting it done with a higher level of quality than ever before.
Now, I don't think the Mac Studio would improve on what I have right now. Having USB-A ports would be sweet! Having more RAM to share between Windows 11 and macOS would also be great. But I'd lose portability, which ranks right near the top of my favourite features list.
Creative professionals don't have to be the only folks who get to experience new workflows and new methods because of a new computer. So much time and effort is focused on creators and artists.
In real life, there are other real jobs that benefit from new technology too. Plumbers and electricians. Carpenters. Oil rig workers. Farmers. Each benefit from new technology in their own way. I'd love to hear from these sorts of folks — stories about how their working lives have changed due to a new Mac, a new iPhone, or a new iPad.